ABOUT
---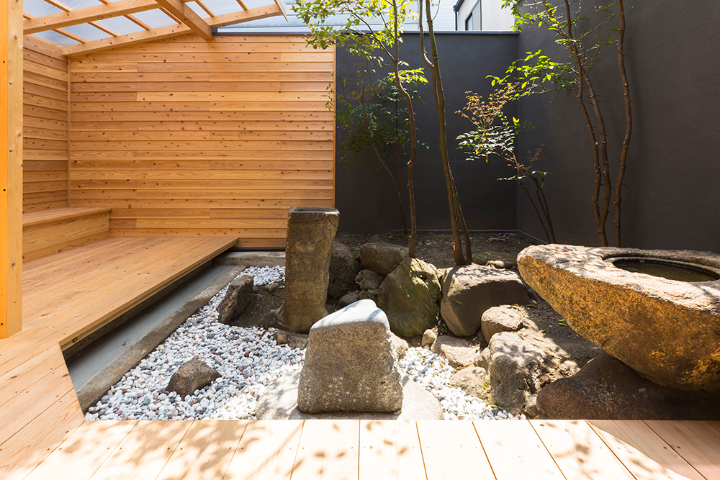 Hostel Nagayado Osaka is a renovated guesthouse which used to be a Nagaya(wooden single story row house) built in 1920.Our hostel is in Taisho district surrounded by rivers and leading to the sea.It is a really quiet place where you can feel salty breeze even though it is near the downtown of Osaka.The first floor is a shared space where guests can get together in a relaxed way.You can utilize any place from the green garden to the cafe space. The guest rooms for tourists are in the second floor.We offer the comfortable rooms to relieve the weariness of traveling.Please enjoy your relaxed time in Hostel Nagayado Osaka having beauty of Nagaya and a history of 100 years.
HOSTEL
---
1F >>

SHARE SPACE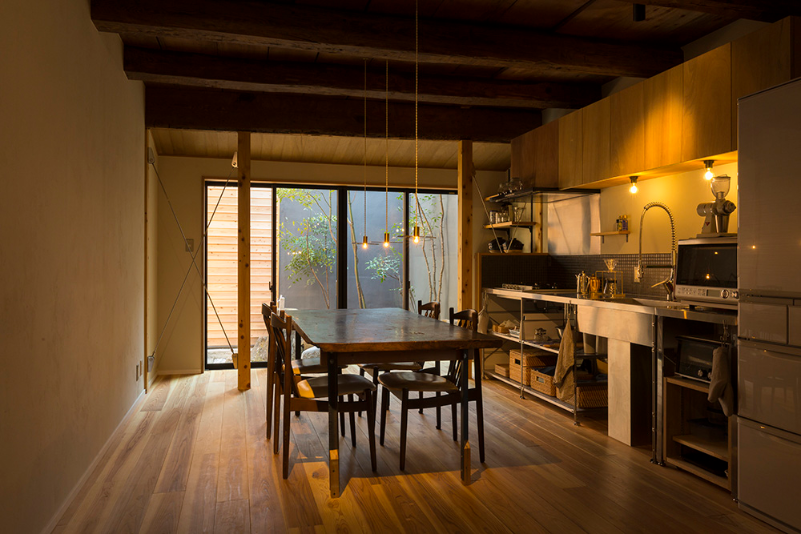 Kitchen & living room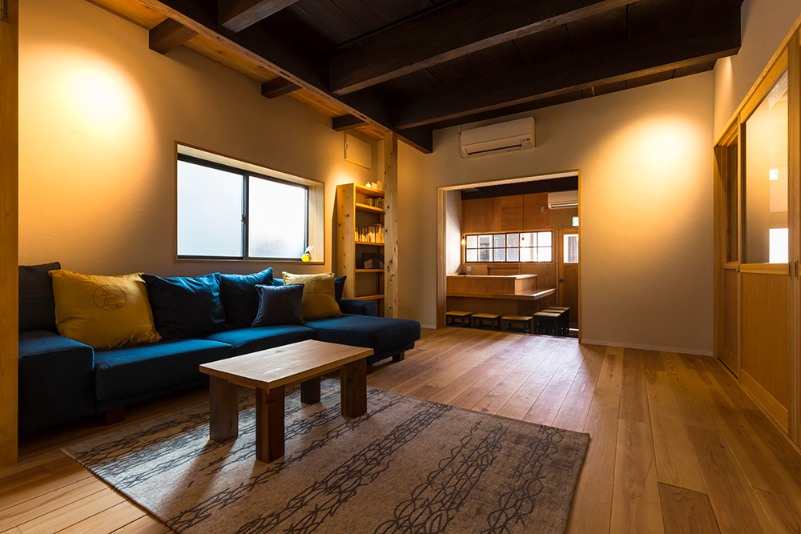 1F SHERE SPACE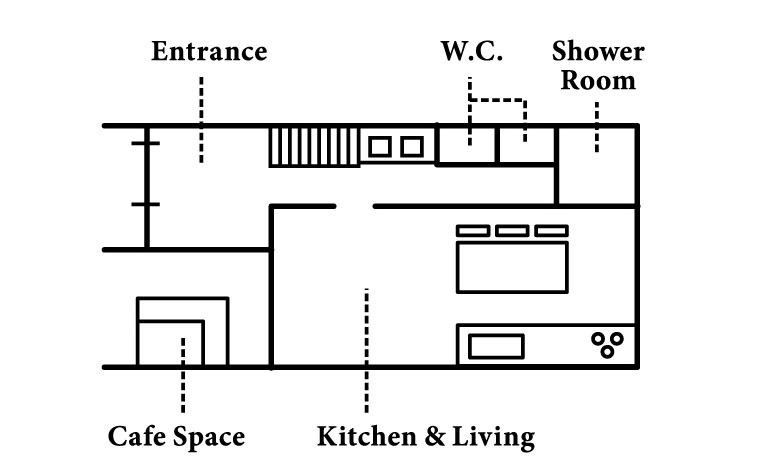 ---


2F >>

HOSTEL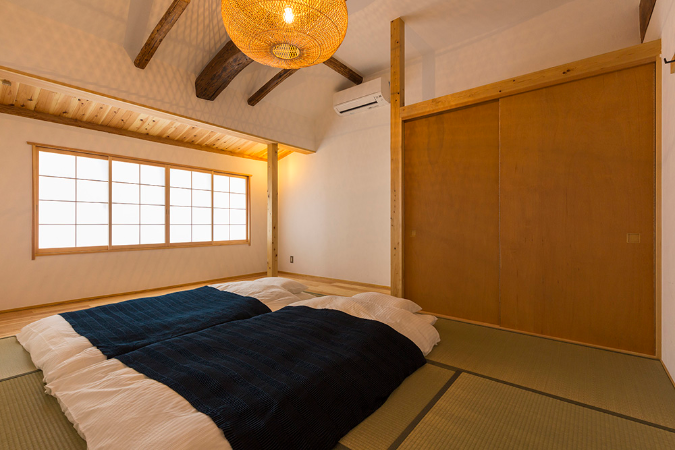 Room1 青磁"SEIJI"
Japanese Style (Max 4Persons)
1Room / ¥15,000〜 (Single Price)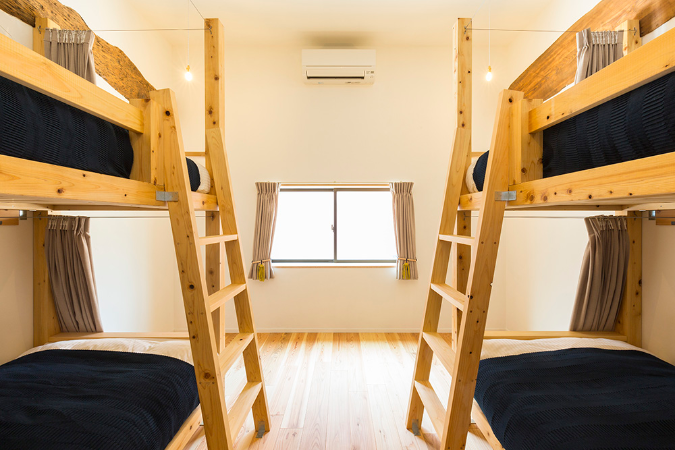 Room2 山吹"YAMABUKI"
Men & Women / Mix Dormitory(4Beds)
1Person/ ¥4,000〜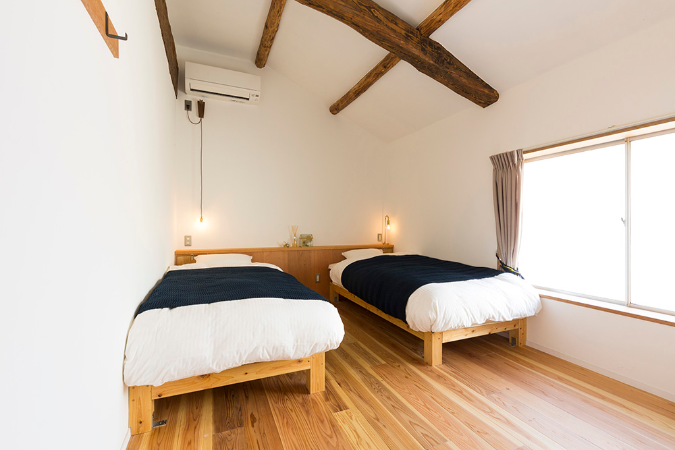 Room3 緋色"HIIRO"
2Beds
1Room / ¥14,000〜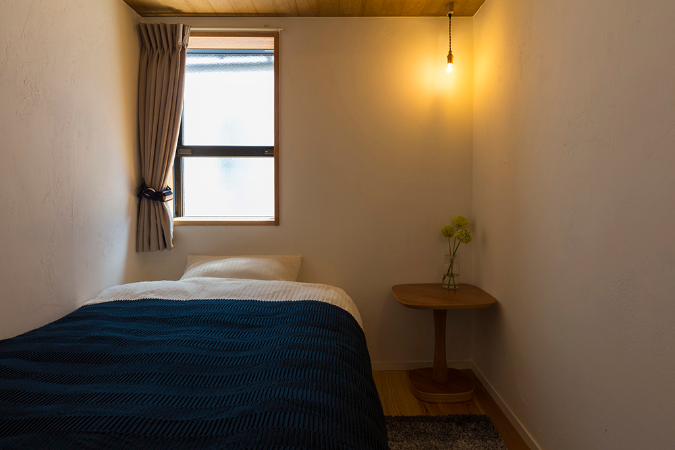 Room4 菖蒲"AYAME"
1Person
1Person / ¥7,000〜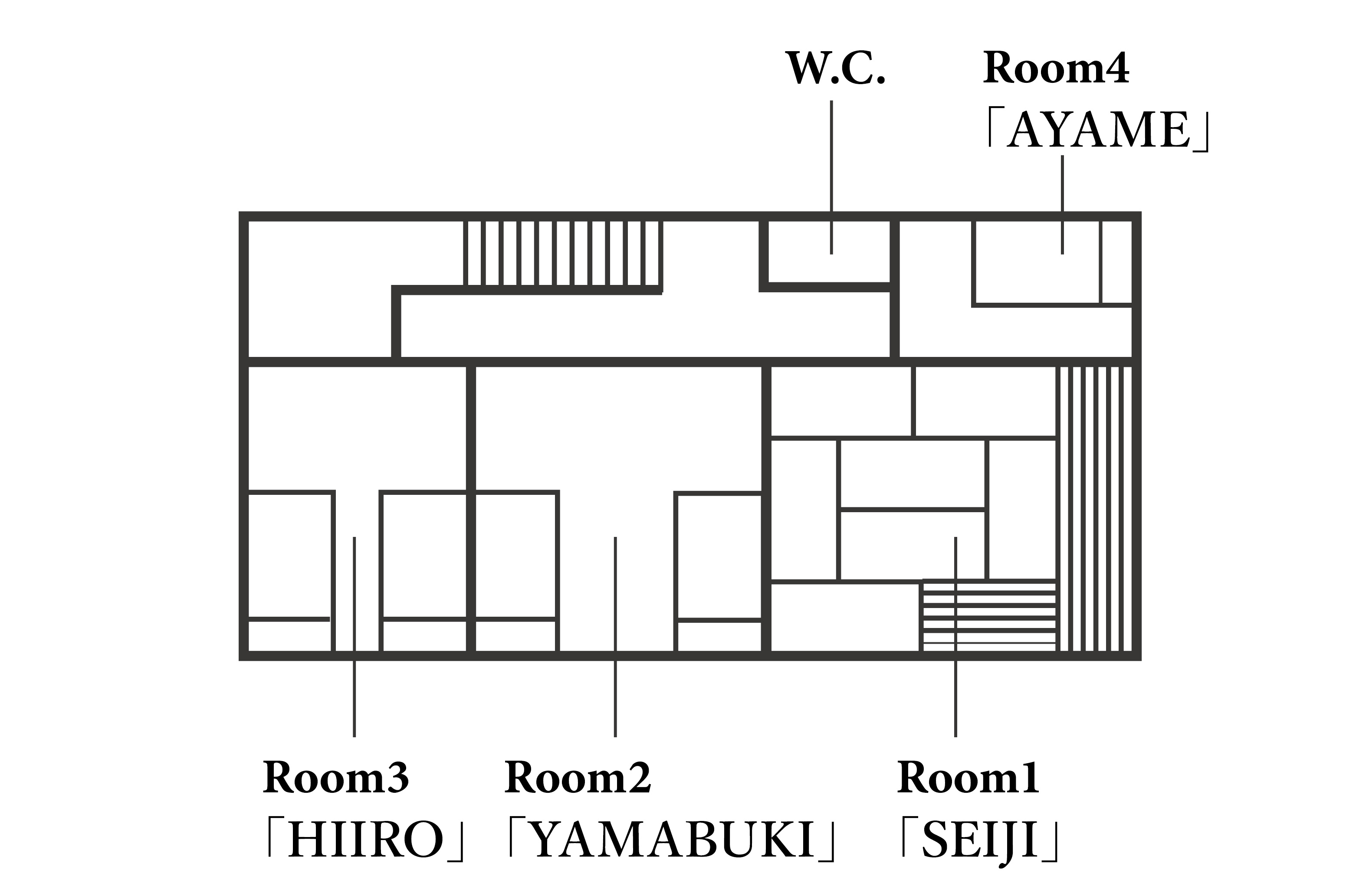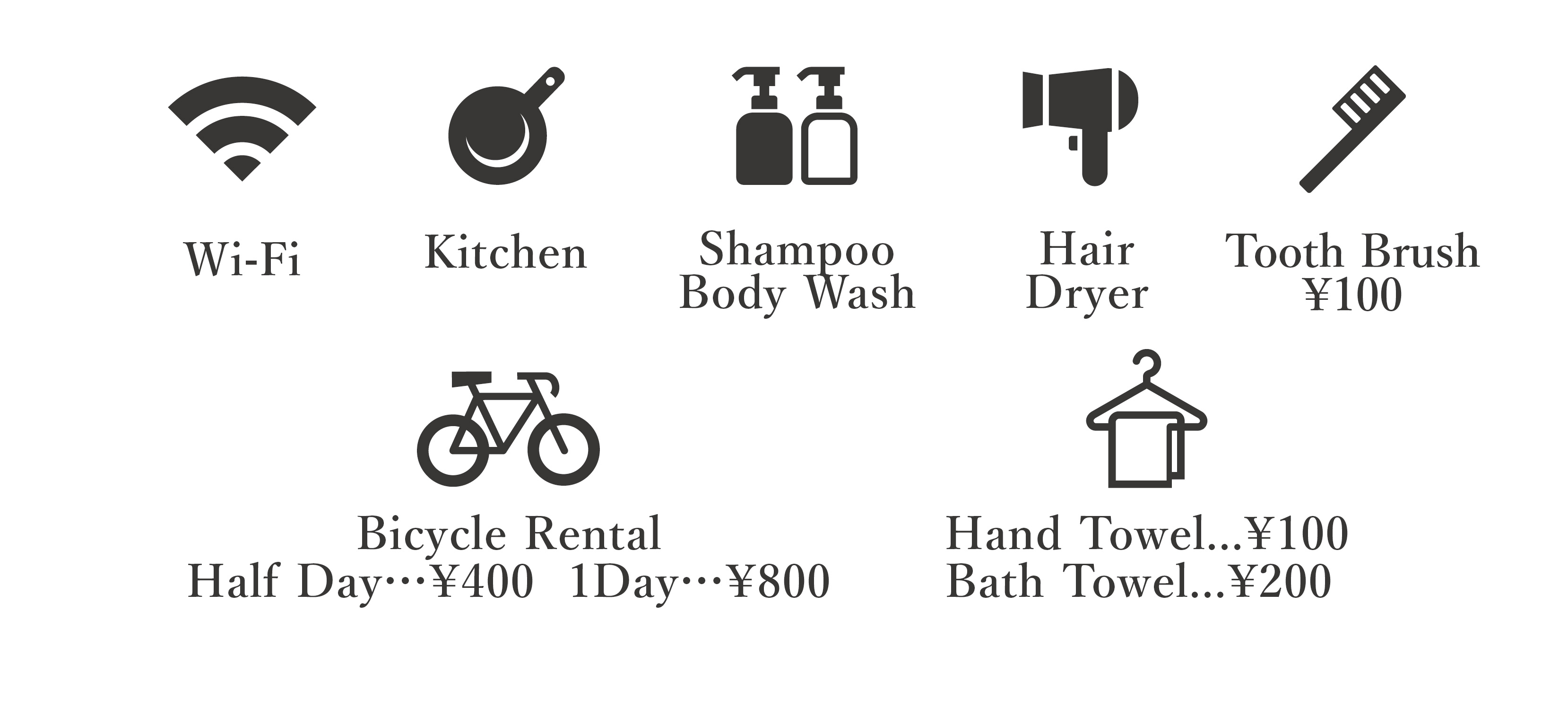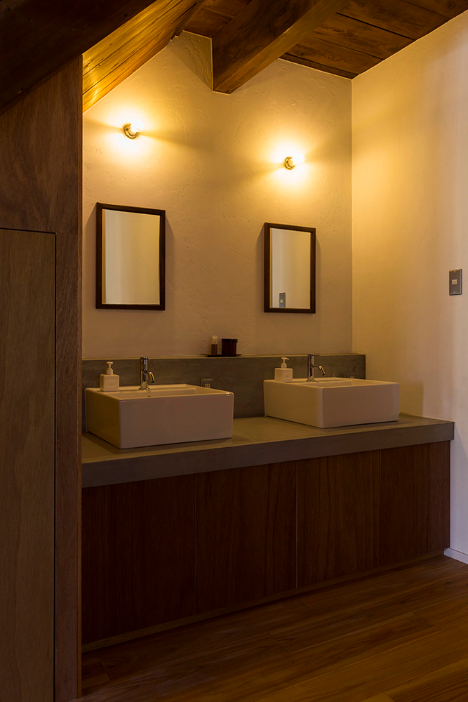 GALLERY
---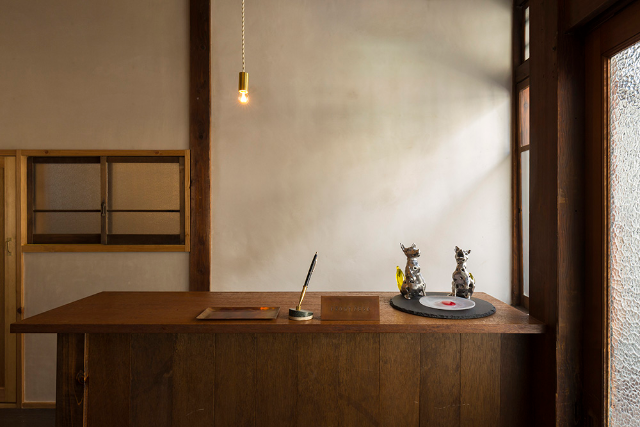 In the hostel Nagayado Osaka,we prepared various spaces for travelers to have relaxed time such as many beautiful objects made by the artist Hiroko Hosomi,cozy lamps and cafe space.
ACCESS
---
WHAT'S NEW
---